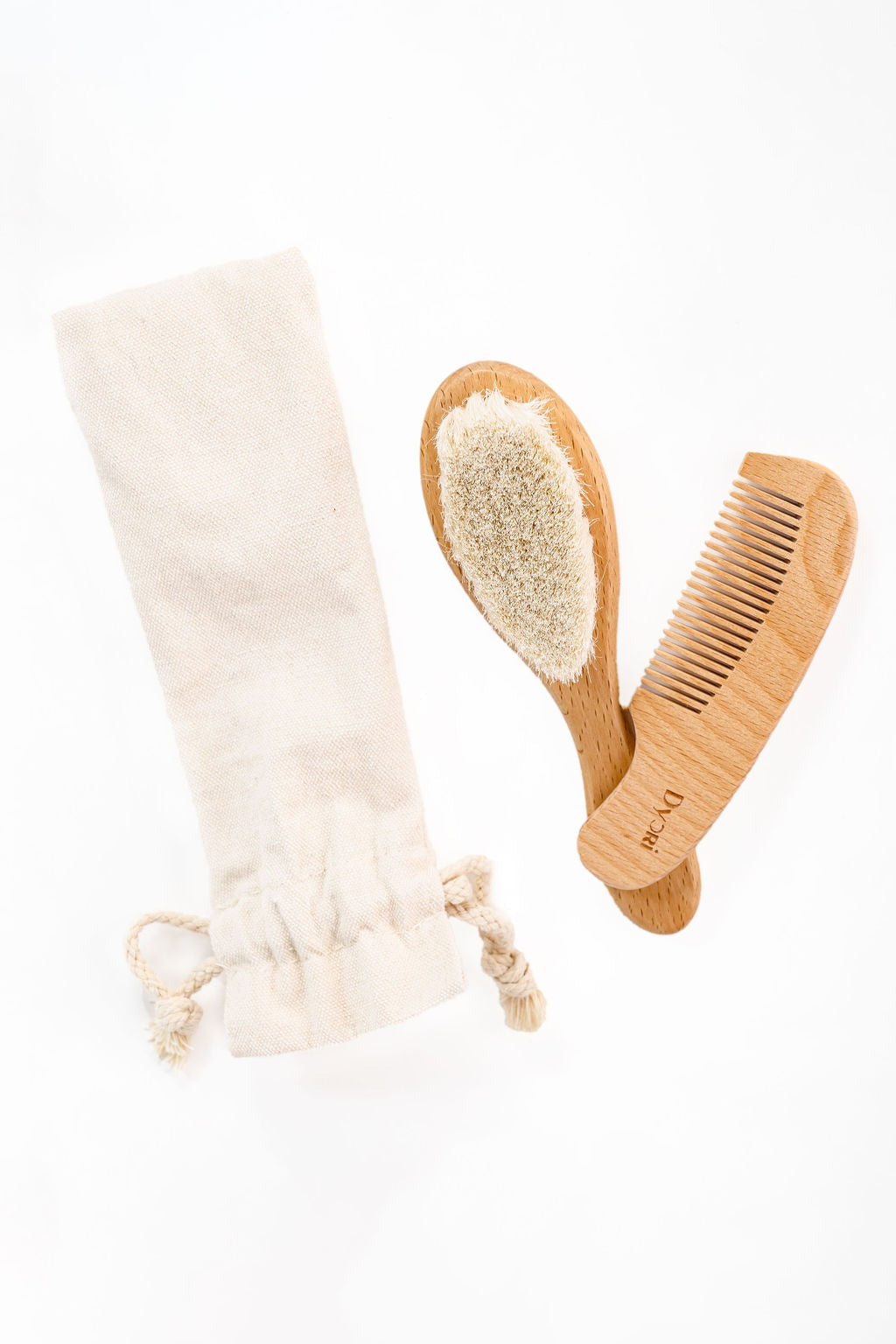 This set includes a natural goat hair brush and a wooden comb.

THE SILKY, 100% NATURAL GOAT BRISTLE BRUSH provide a gentle brush for the sensitive scalps of newborns and toddlers. Brushing daily helps to prevent and reduce cradle cap, conditions hair, and distributes natural oils down the hair shaft. Soft bristles reduce static while providing soothing experience to your little one, Use directly after a warm bath for the best results.
No glue or plastic used on this brush. No lead or any other toxins.
PREMIUM WOODEN COMB
Crafted with premium wood, this comb is designed to help you softly detangle your little one's hair. The comb is crafted with rounded teeth allowing to avoid painful hair tearing and leaving everyone happy!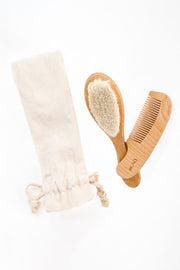 Wooden Hair Brush Set