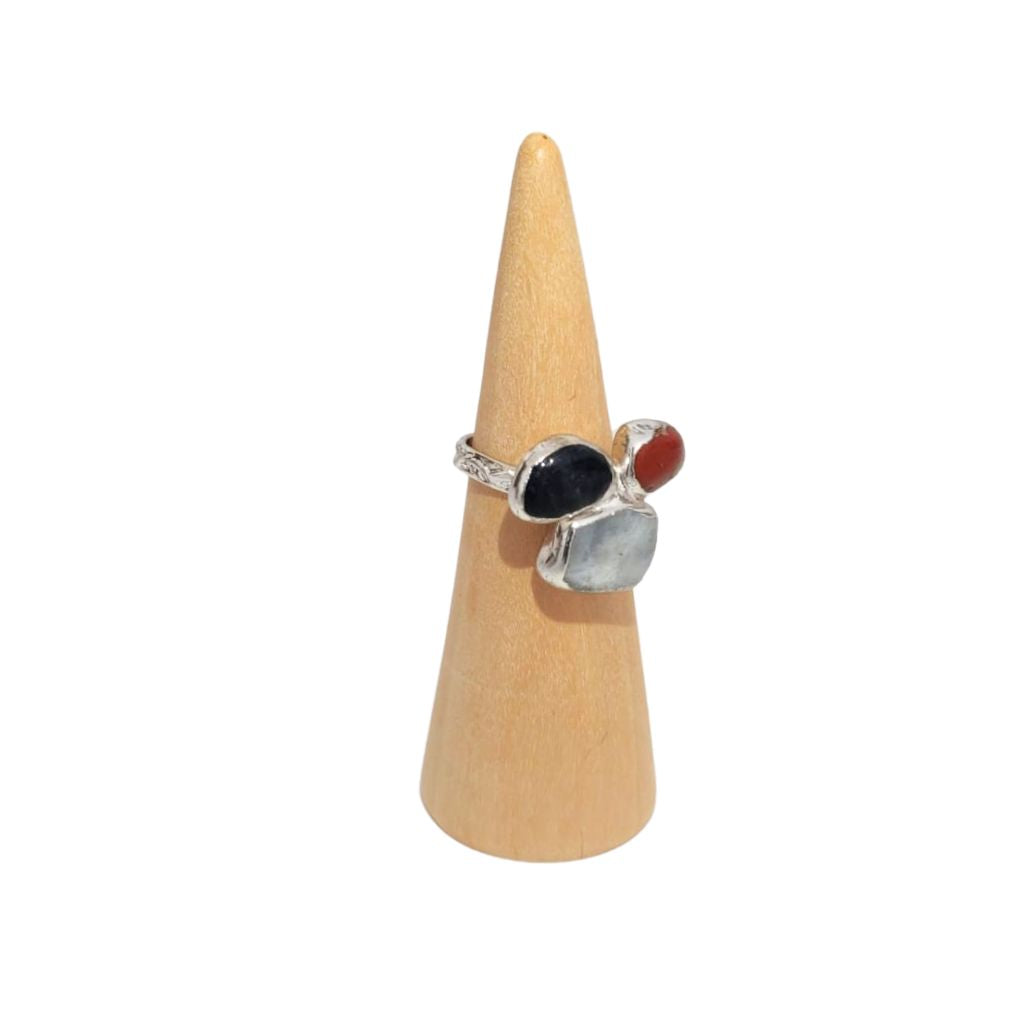 Quartz, Jasper and Black Agate Gem Stone Ring
Elevate your style with our Adjustable Silver-Plated Copper Ring featuring Quartz, Jasper, and Black Agate gemstones.The adjustable design ensures a perfect fit, making it a versatile and stylish addition to your collection. Comes packed in our cute Dyori Pouch.
Quartz Gem stone represents protection.
Jasper Gem stone represents  sustain and support you during times of stress by bringing serenity and wholeness.
Black Agate stone represents  Protection, Courage, Success. Black Agate is also an excellent healing crystal.
Care for your product by avoiding harsh liquids.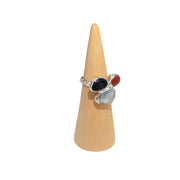 Quartz, Jasper and Black Agate Gem Stone Ring