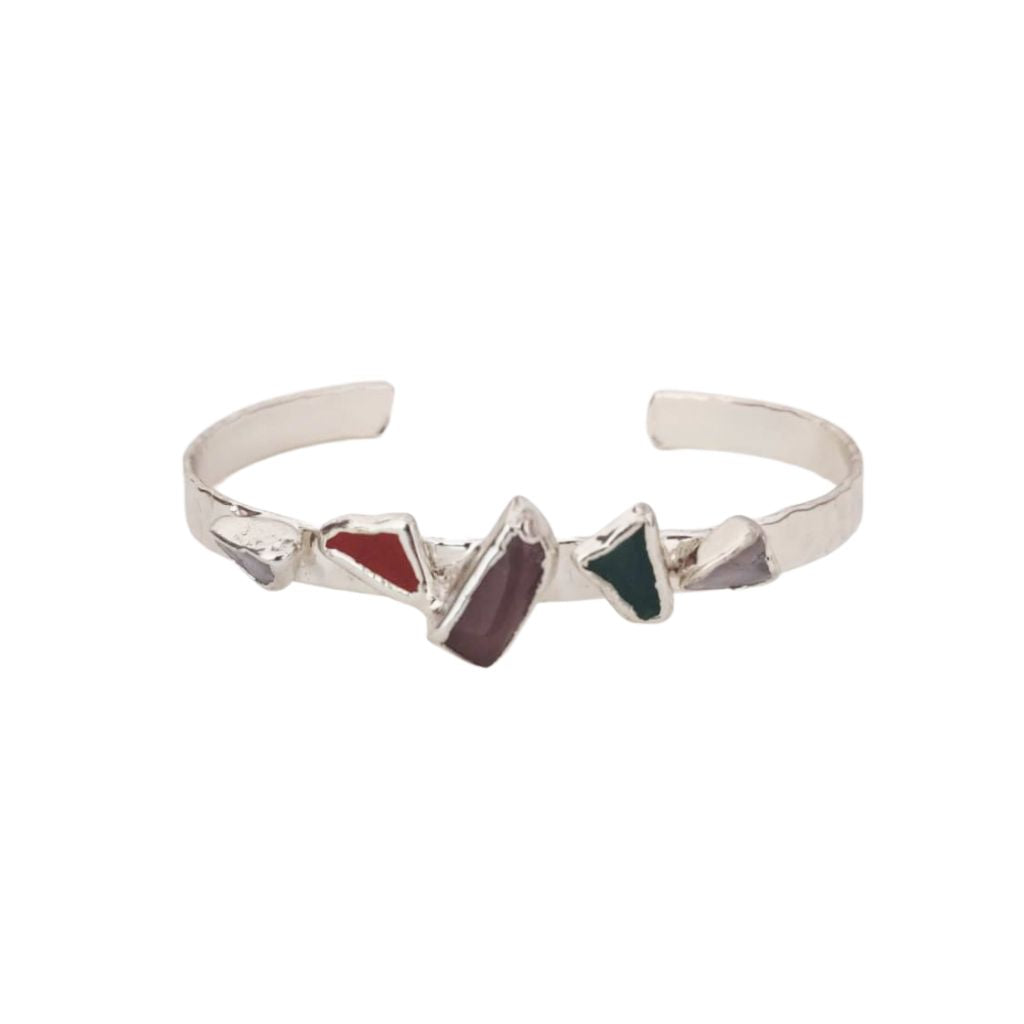 Quartz, Aventurine and Jasper Stone Bangle Bracelet
Adorn your wrist with our Silver-Plated Copper Adjustable Bangle, a harmonious blend of Quartz, Aventurine, and Jasper stones. Meticulously crafted, this bangle combines the timeless allure of silver-plated copper with the natural beauty of these three distinctive stones.
Aventurine is a positive stone of prosperity, diffusing negative emotions, reinforcing leadership, promoting compassion and encouraging perseverance.

Quartz Gem stone represents protection.
Jasper Gem stone represents  sustain and support you during times of stress by bringing serenity and wholeness.
Care for your product by avoiding harsh liquids.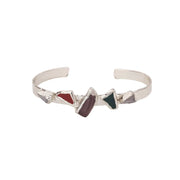 Quartz, Aventurine and Jasper Stone Bangle Bracelet