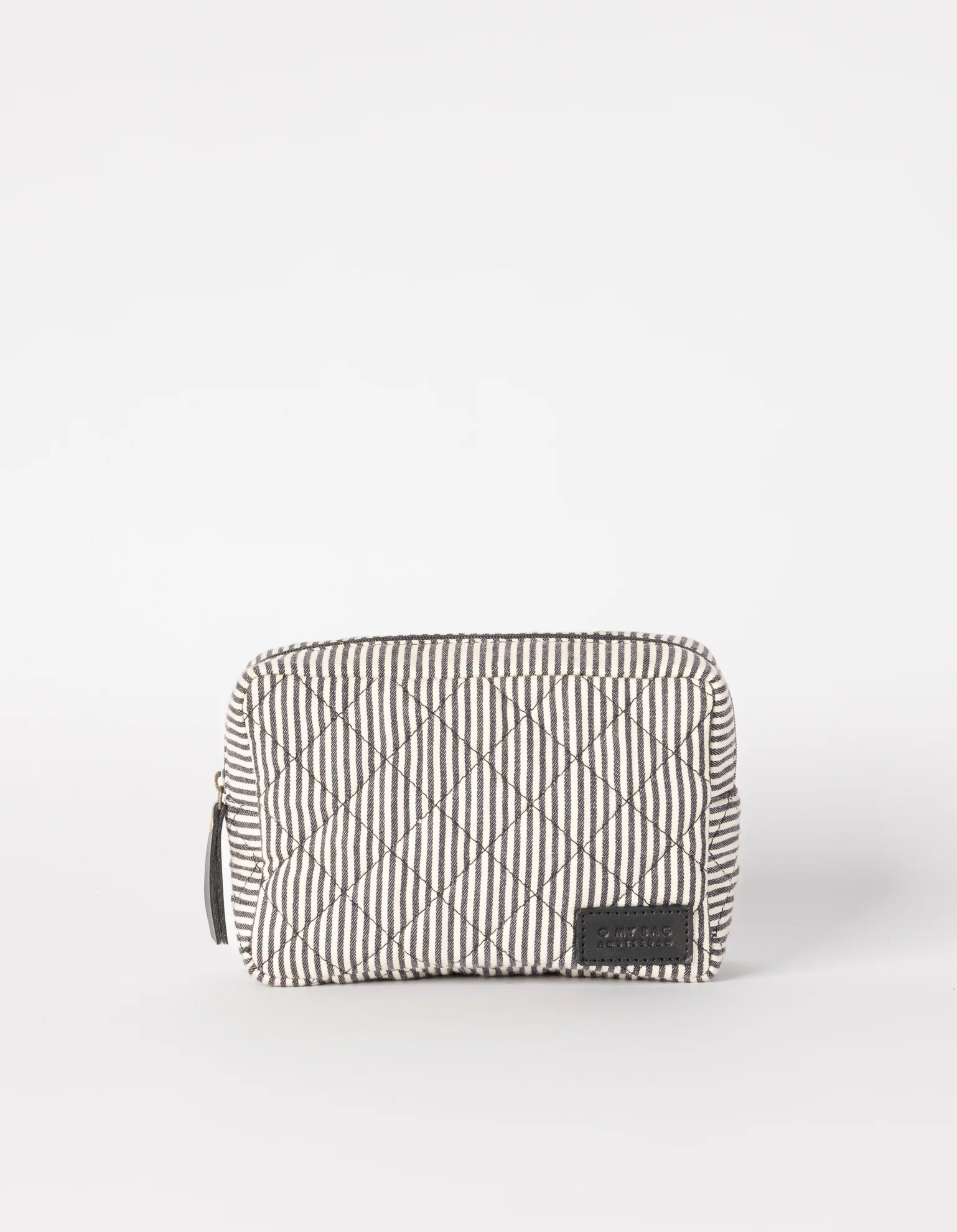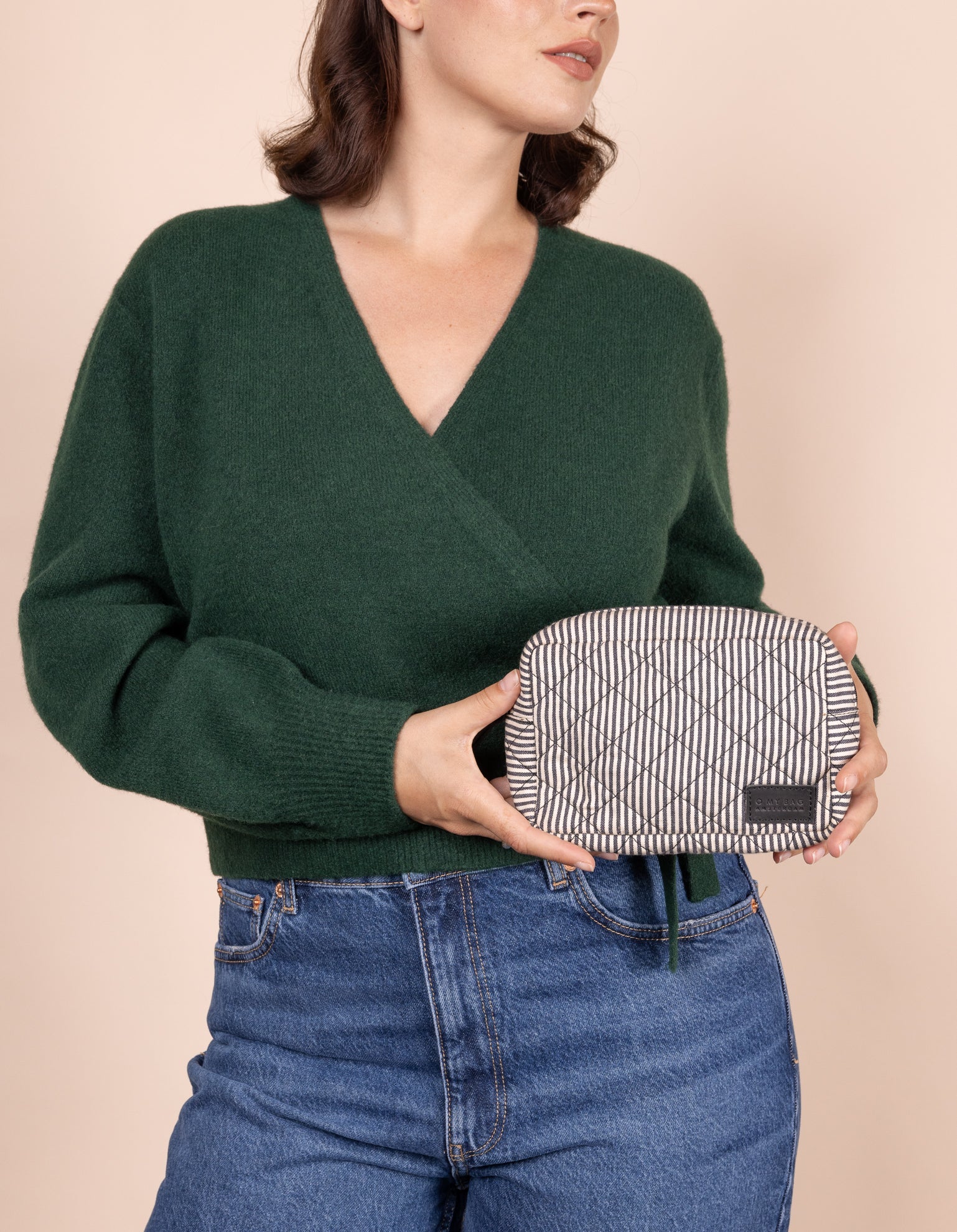 Pouch ­Cotton/Black Classic Leather
Your go-to sidekick for all your must-haves wherever you go, from makeup to charging cables. Cozy up to the padded quilted design, because this pouch is as practical as it is charming. She is made from our signature striped lining, made of GOTS certified recycled cotton, so you're not just carrying style – you're carrying sustainable charm too.
Whether you're embarking on a cross-country adventure or just conquering the daily grind at the office, this is perfectly sized for the occasion. And guess what? She's not just a pretty face – she comes with an inside slip pocket, ready to wrangle those tiny essentials. This Pouch: because life is more fun when your small essentials are in good company!
Dimensions : 27x 7x 14cm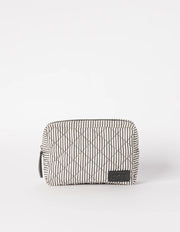 Pouch ­Cotton/Black Classic Leather