An aromatic aquatic fragrance wax with rich emollient properties, making it ideal for styling  hair, beard, moustache, and even dreadlocks.
Due to its qualities this wax can be used as a protective barrier for leather.
This wax can be used by women too!
Application: Rub a little wax between palms and spread. And remember that a little goes a long way!
Size : 50cl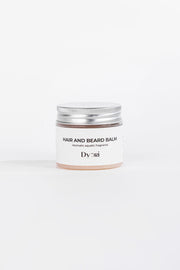 Hair Balm