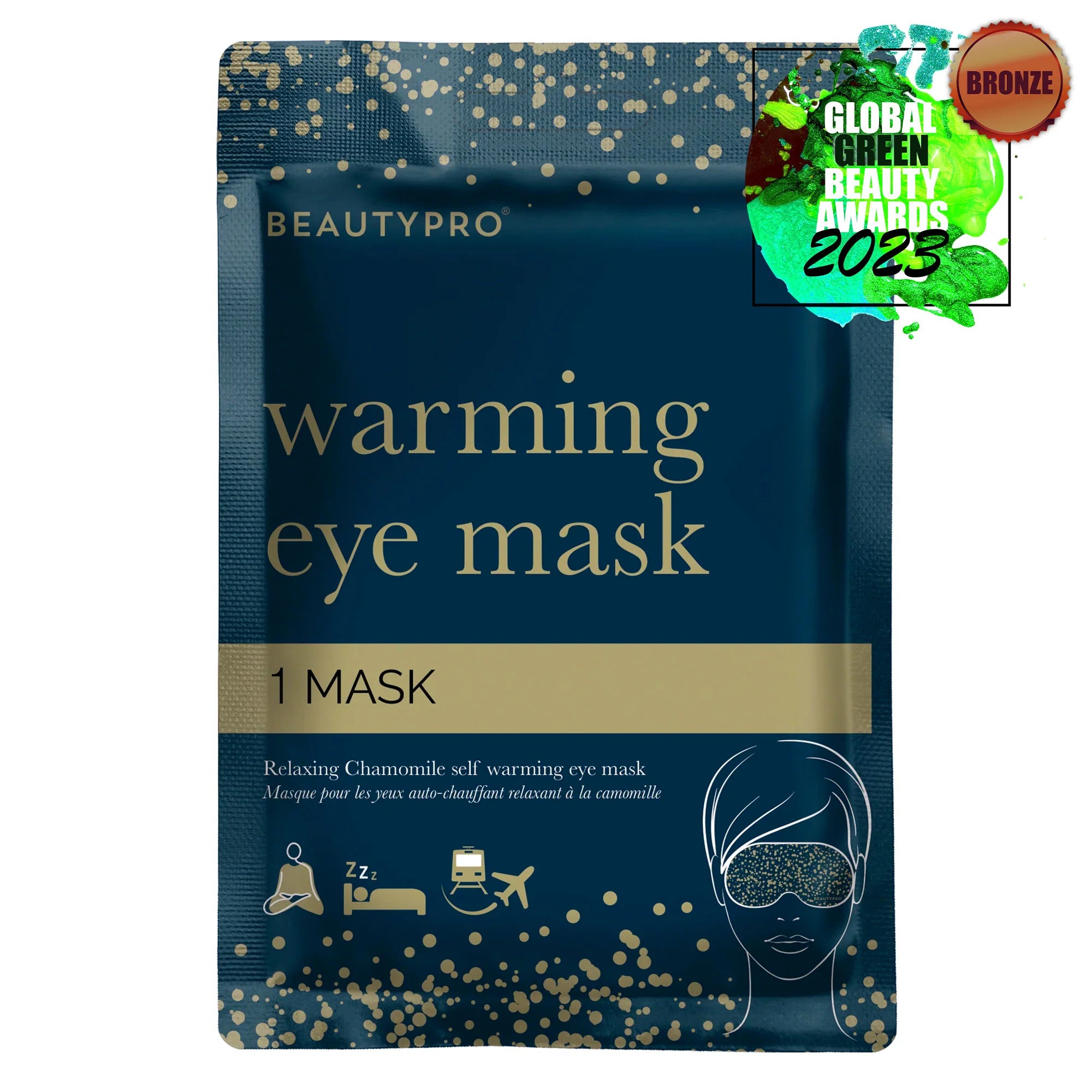 BEAUTY PRO -WARMING EYE MASK
Experience your moment of calm with the BeautyPro Warming Eye Masks. This relaxing treatment soothes the eyes by gently heating the area, allowing you to sit back and reset. 
Chamomile Scented

Self Heating

Perfect for travel

5 individually wrapped masks
Scented with calming chamomile, these masks will help you sink into a peaceful rest as you take time to relax. Perfect for when you're in need of some TLC, these 20 minute masks are a great choice for when your eyes feel tired, strained or have spent too much time on a screen. The gentle warmth and rest that this treatment provides will leave you feeling replenished. 

Perfect for use when travelling or during a digital detox.

How to Use:
1 - Unfold the mask and gently tear apart the two ear loops by pulling apart at the middle.
2 - Open the ear loops away from the mask.
3 - Hook the ear loops over your ears and position the mask over the eye area.
4 - Relax and enjoy 20 minutes of gentle warmth over the eye areas.
 Advice: For external use only. Avoid contact with irritated skin, do not use on wounds, weeping, broken or damaged skin, do not use when wearing contact lenses.  In case of direct eye contact from any of the ingredients inside the eye mask then rinse thoroughly with water. Keep out of reach of children.
Made in South Korea.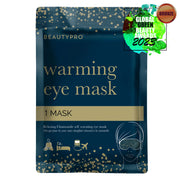 BEAUTY PRO -WARMING EYE MASK