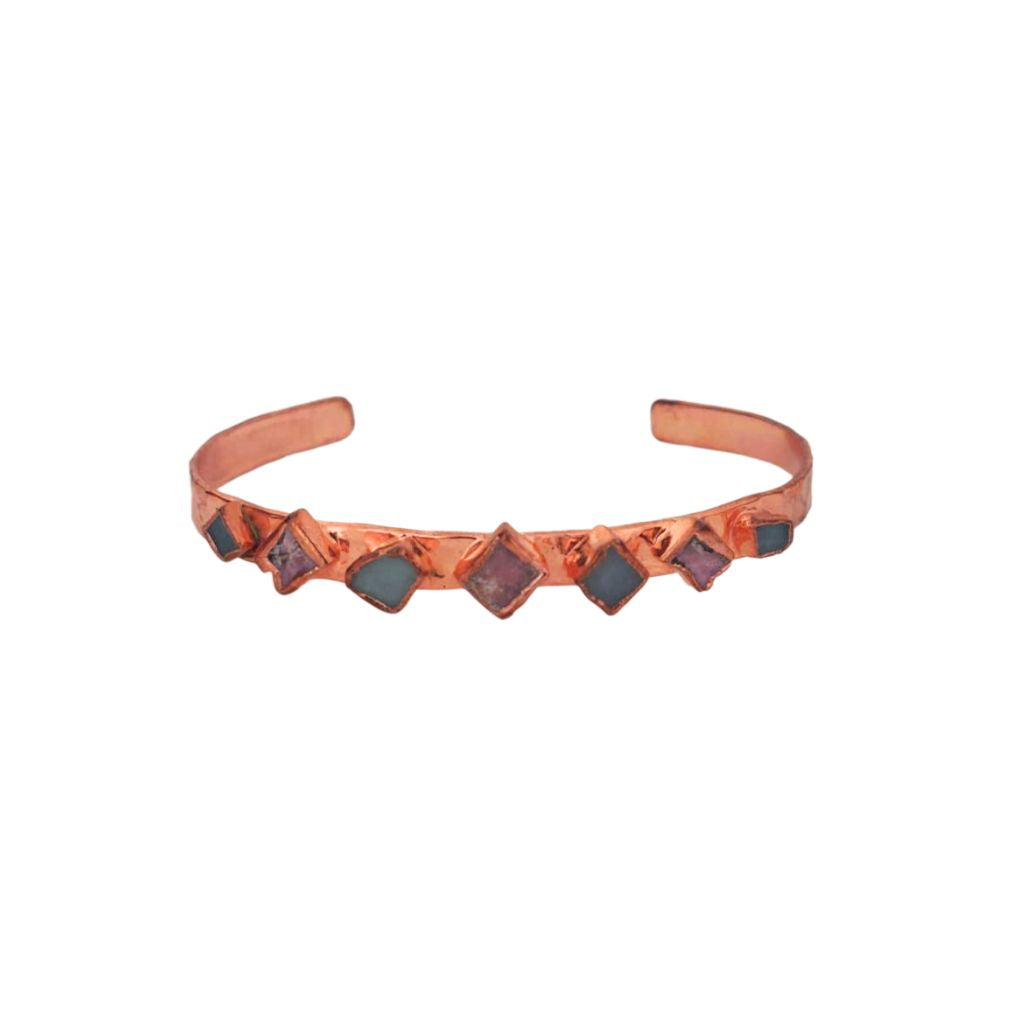 Aquamarine and Agate Copper Bangle
Adorn your wrist with our Copper Bangle featuring Agate and Aquamarine stones. Meticulously crafted, this piece blends the warmth of copper with the natural beauty of agate and the soothing hues of aquamarine. Embrace the fusion of craftsmanship and distinctive stones in this understated yet elegant bangle.
Aquamarine is also associated with tranquility, serenity, clarity, and harmony.
Agate is widely used for its ability to bring emotional healing to mind, body and spirit.
care for your product by avoiding harsh liquids.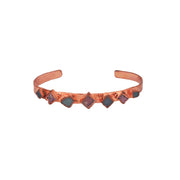 Aquamarine and Agate Copper Bangle