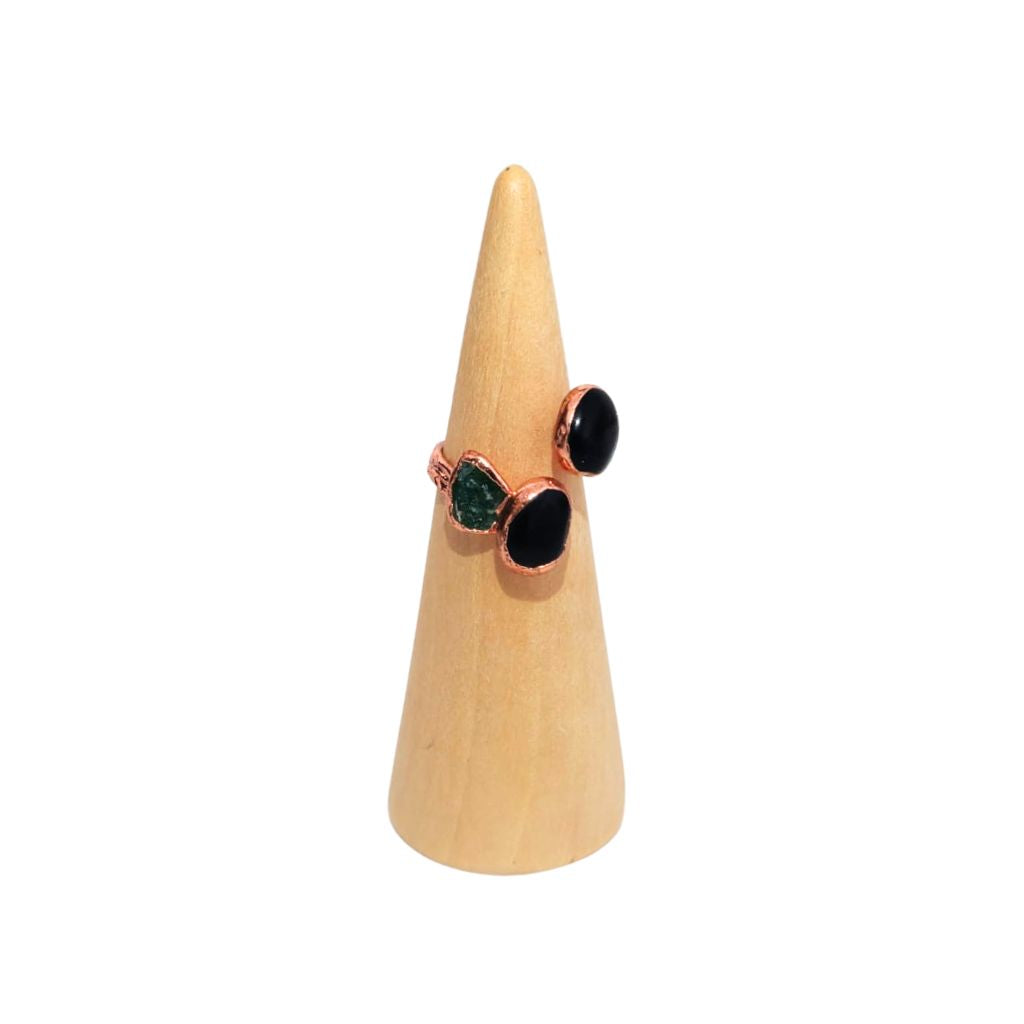 Obsidian and zoisite Gem stone Ring
Discover mystique with our Artisan Obsidian and Zoisite Gemstone Adjustable Copper Ring. Crafted for uniqueness, it seamlessly blends copper's rustic charm with obsidian's intrigue and zoisite's vibrant hues. Comes nicely packed in our Dyori Pouch.
Obsidian stone is a protective stone that shields against negative energy. 
Zoisite is a stone of return. The creative energy of it is believed to serve as a reset button, returning the mind back to its objectives after an unwelcome interruption.
Care for your product by avoiding harsh liquids.
Obsidian and zoisite Gem stone Ring