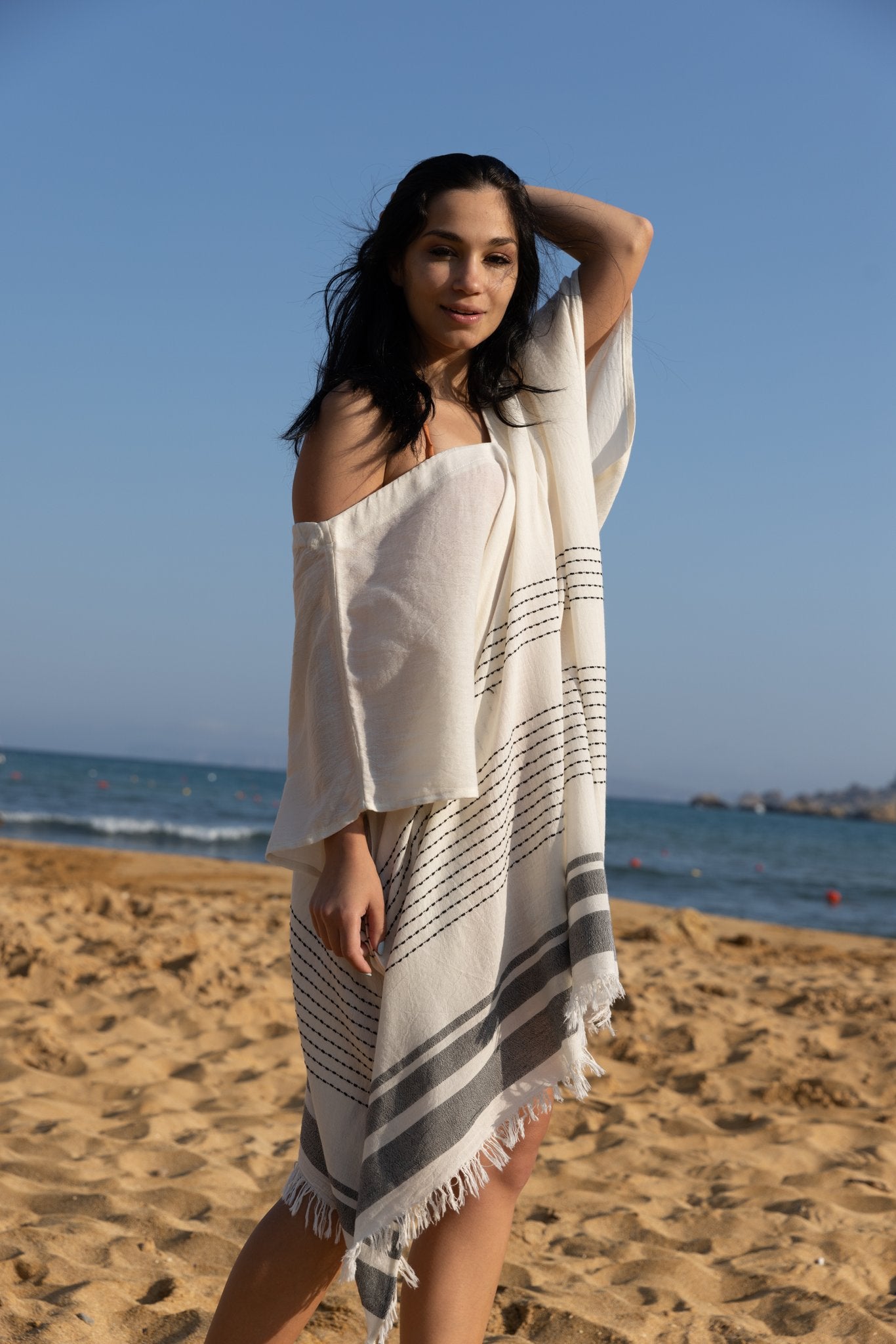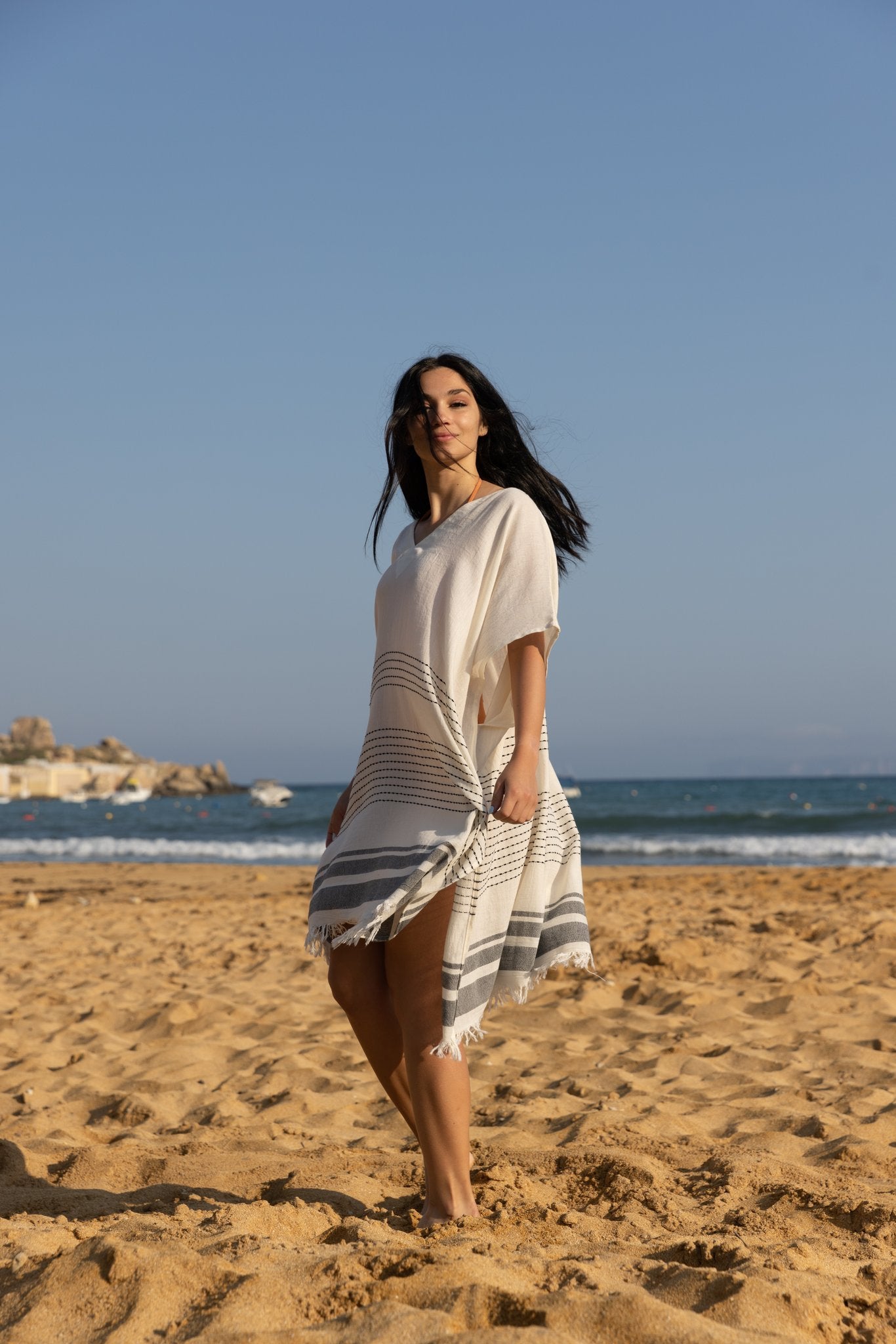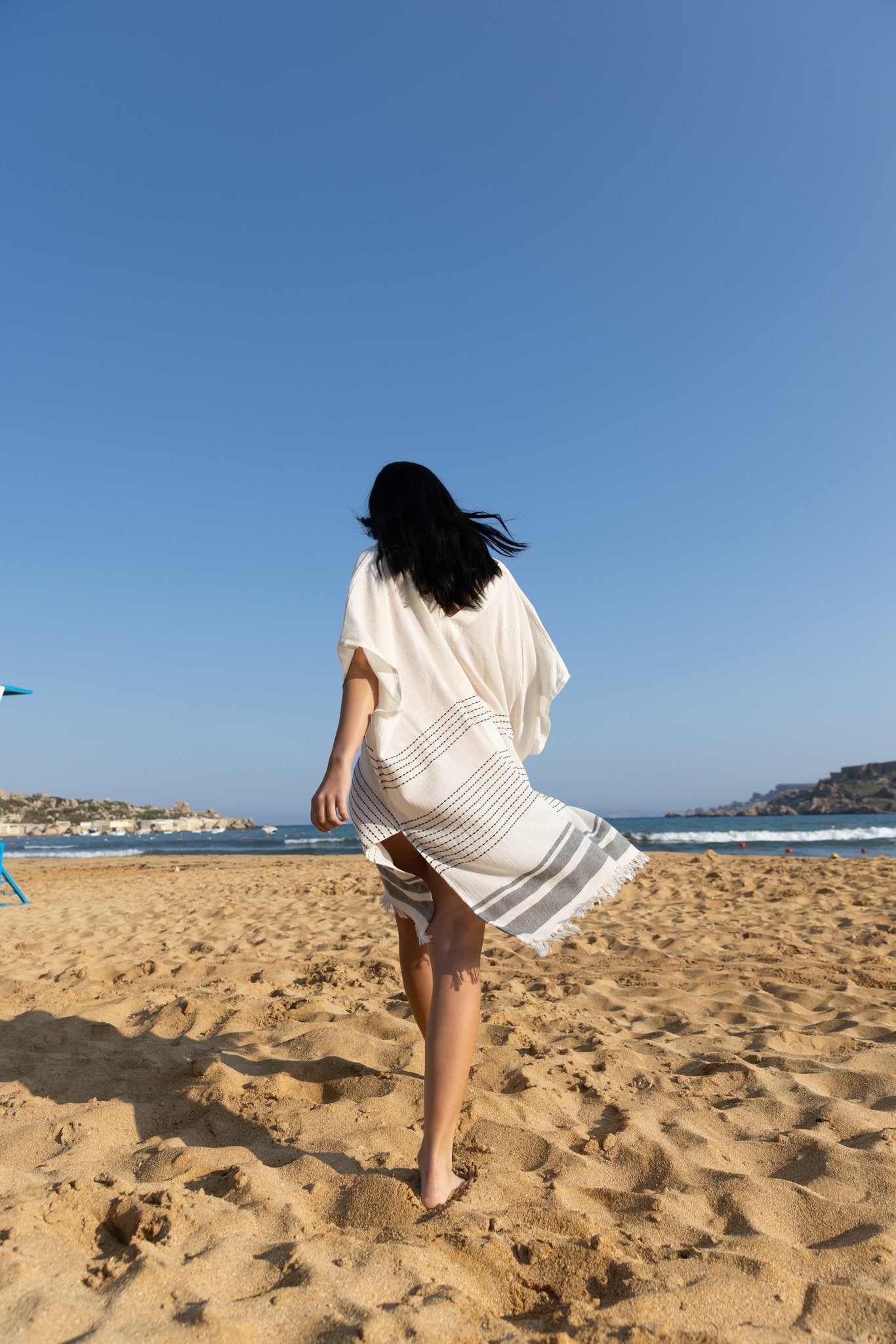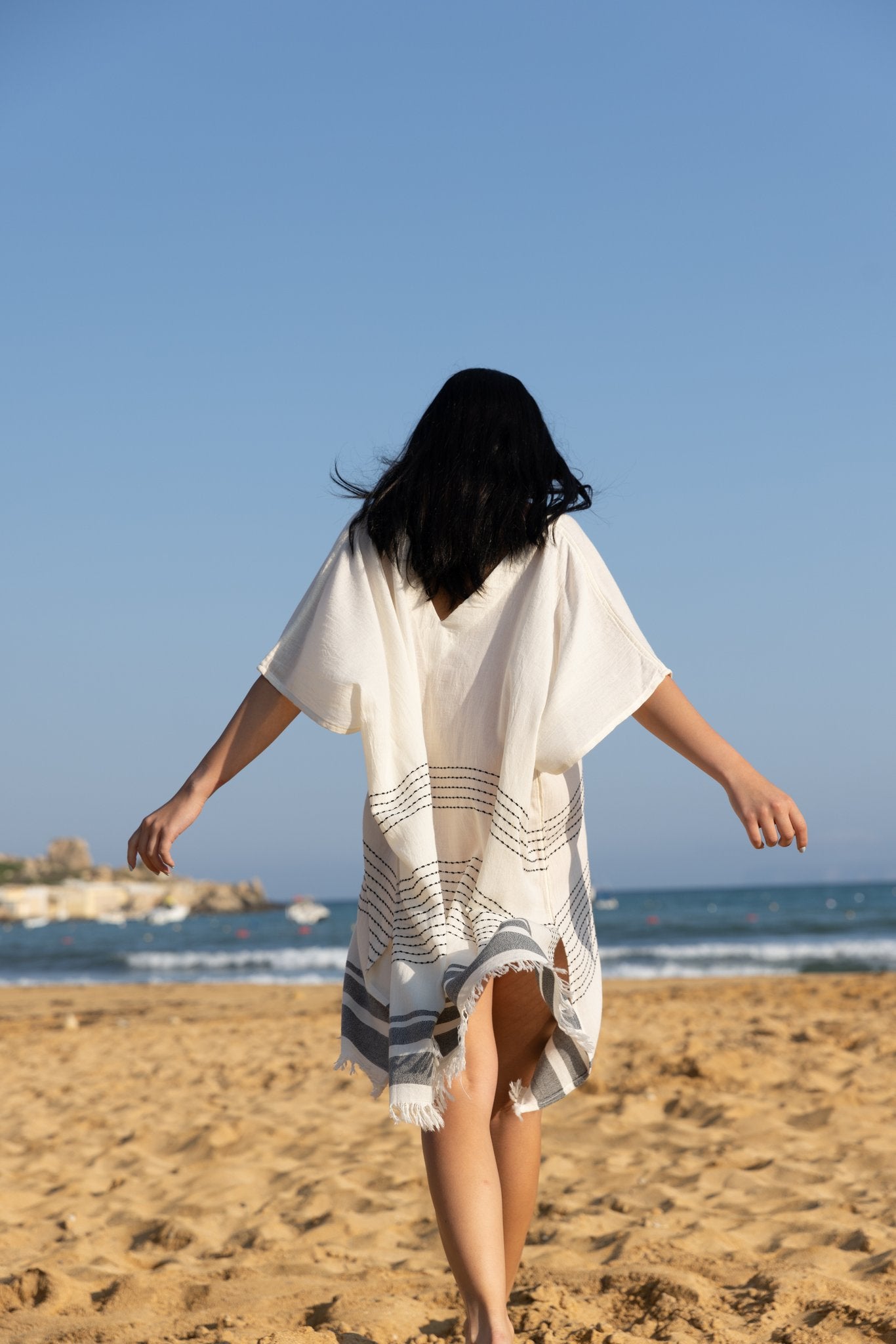 With its versatile design, our Tulum cover up can be effortlessly styled over swimwear or paired with a casual outfit for a chic look. The contrasting black stitches create an eye-catching pattern, adding subtle visual interest to the overall design.
Embrace the allure of this timeless piece and enhance your beachwear collection with its elegant charm.
Size : One size
Bust : 93cm Length : 92cm
Made from 100% Combed Cotton in Turkey.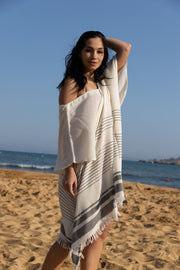 Tulum Beach Cover up